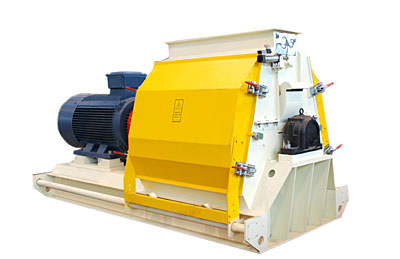 Name: SWFP66 Series Hammer Mill Model: SWFP66 Series
Application :
SWFP66 Series Hammer Mill is applied to grind various granular raw materials, such as corns, sorghums, wheat, beans, cake pieces, etc. Performance Features
Performance Features :
This mill adopts steel plate welding structure, compact structure, beautiful shape, easy to assemble and adjust.
With the rotor tested by dynamic balance, the main shaft matched with imported high quality bearing and heavy-duty bearing seat, bearing temperature with low rise, small vibration on the machine, long working life.
The mill adopts a drip-shaped grinding chamber. The material inlet is equipped with teeth-shaped striking plates with secondary striking plates in the bottom, to destroy the circulation layer of materials, so that the production efficiency is high.
Technical characteristics :
Mode and specification
Power(kW)
Capacity(t/h)
SWFP66×80
90
8-12
110
10-15<
SWFP66×100
132
8~13(soybean meal)
160