Base on China, looking at the world
Wai Kar had attended 2009 Beijing VIV Exhibition which held in China International Exhibition Center New Venue on Oct, 19-21, 2009.
This time was mainly showed by the Wall Pictures, basing the principle of "based on China, looking at the world", we actively sought to various business opportunities though today's economic environment was not so good. We had attracted many clients from different countries including Iran, Pakistan, Malaysia, Vietnam, and so on. The product which clients were interested in was focus on the hammer mill, pellet and other single feed machineries. In addition, the small processing line was popular too. Due to the main advantage of our company is the design, installation and running of feed turn-key projects, and we had constructed many projects in domestic and abroad, some clients who need to build the feed plants urgently were eager to cooperate with us. The patient explanation and serious service of our sales was praised highly by the clients.
Wai Kar will keep the good quality of the feed machineries, and make great efforts to develop the new products in order to meet the different demand of the clients.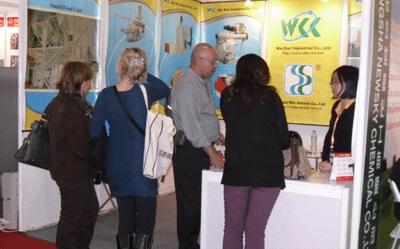 The sales were explaining patiently.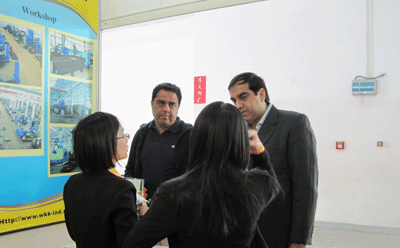 The clients were enquiring our feed machineries.